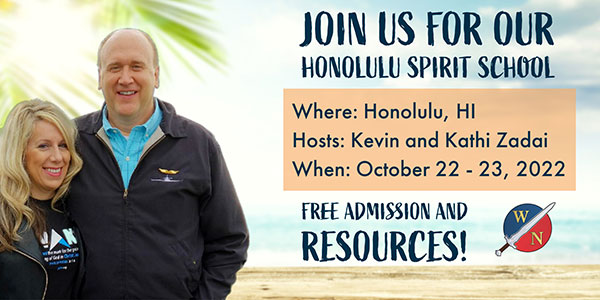 Dr. Kevin and Kathi Zadai would love for you to join them at their Honolulu, Hawaii Spirit School.
This Spirit School is an immersive experience where you'll encounter God's glory through worship, fellowship, and teaching.
Don't worry if you can't make it to all the services. Attend the sessions you can and experience the presence of God!
We hope to see you there!
October 22nd – 23rd, 2022
Saturday: 2pm, 6:30pm *
Sunday: 10am, 2pm, 6:30pm *
Registration is required to attend. Seating is limited.
If you plan to watch the event online and not attend in person, you do not need to register for this event.
*Please note times are subject to change.
Doors open one hour before the event starts.