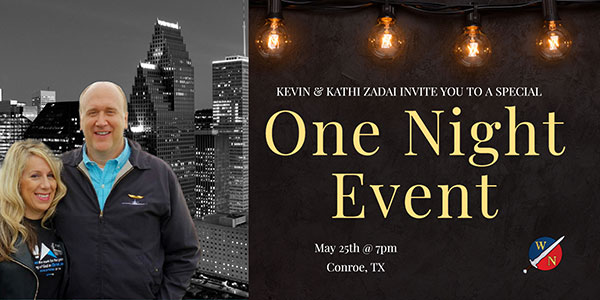 Dr. Kevin and Kathi Zadai invite you to a special one-night event in Conroe, TX.
Enjoy an evening of fellowship and teaching.
Wednesday, May 25, 2022
7pm – 10pm
Registration is required to attend. Seating is limited.
Doors open one hour before the event starts.
Please note: Complimentary parking is where the sky-bridge connects the garage to the hotel, to the 3rd floor meeting space.