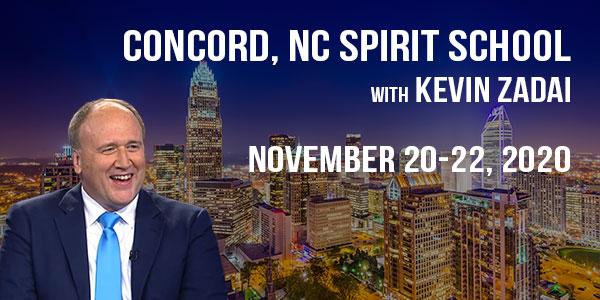 Join Kevin Zadai for a free Spirit School!
Schedule
Friday, November 20th: 6:30pm
Saturday, November 21st: 10am, 2pm and 6:30pm
Sunday, November 22nd: 10am
Registration is required to attend. The seating capacity for this event is 400 but that may change due to Covid restrictions loosening up in the coming weeks in North Carolina.
If registration is full, please check back as we may make more tickets available.