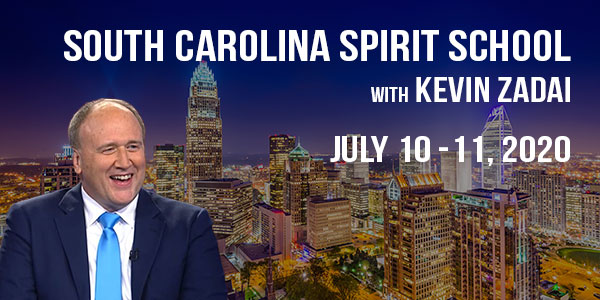 Important Announcement!
Due to the recent government restrictions in North Carolina, the venue times and location have changed for this event.
If you previously registered for this event when it was in North Carolina, your tickets will still work for the new location in South Carolina. Here is the new schedule for Kevin's Spirit School:
Schedule
Friday, July 10: 10am, 2pm & 6pm
Saturday, July 11: 10am, 2pm & 6pm

Registration is required to attend. Seating is limited.