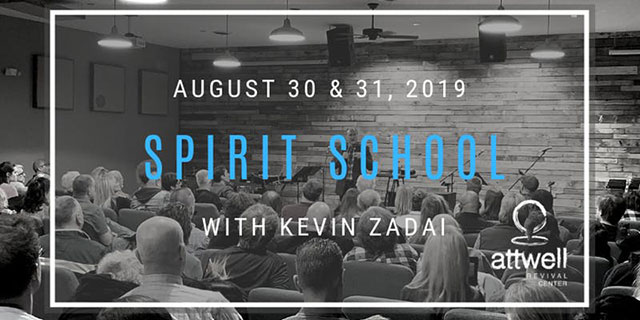 Spirit School
Attwell Revival Center is honored to host Kevin Zadai for a two-day Spirit School with multiple sessions on August 30-31. It's going to be a powerful weekend!
Registration is $30 per person and includes a study guide and CD. Registration is required to attend the day sessions. Use the button below to register and for nearby hotel and airport information.
Schedule for both days: 10am, 1:30pm and 7pm
Evening sessions will be open to the public until we reach our max seating copacity of 180. Doors for the evening session will open at 6pm and seating will be first-come first-served.
Pastors Jamie and Ruth Overholt