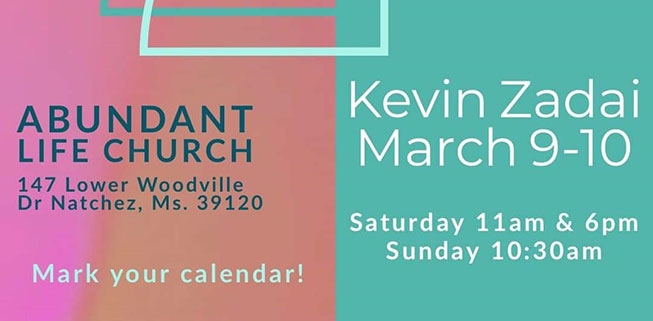 Come expecting to hear from God! These messages will bring you into a closer relationship with God and cause you to hunger for the supernatural manifestation of His Glory. Kevin will be bringing a God inspired message to Abundant Life Church so join us in growing our supernatural relationship with God.
Saturday, March 9 at 11:00am & 6:00pm
Sunday, March 10 at 10:30am
Pastors John and Vickie Collard
For more information call (601) 442-0097.